Students can find information faster and more accurately with the help of technology. Traditional textbooks are being replaced in part by search engines and electronic books. Instead of having a personal tutor, students can get one-on-one help from educational videos and massive open online courses that are available anytime and anywhere. Taking all of this into account, we've listed the 7 best careers for students in 2023.
Cyber Security
Cyber security has been around for a long time, so it may not seem like a cutting-edge innovation. However, it is always developing, just like any other technology. That's because there are always fresh dangers to deal with. Hackers with bad intentions who try to break into systems unlawfully will not give up until they have found a means to obtain the data they want. Part of the reason is the incorporation of modern security measures. Cybersecurity will always be cutting-edge since it is continually developing new ways to foil cybercriminals.
The number of cybersecurity jobs is increasing at a rate three times faster than the average for all computer professions, demonstrating the urgent need for qualified individuals in this field. By 2025, cybersecurity risk will be the major factor for 60% of firms when deciding whether or not to engage in commerce with a third party, according to research from Gartner.
It's important to keep in mind that despite the difficulty of the work, many positions in the industry pay well into the six figures, and that these positions can range from
Malware Analyst
Ethical Hacker
Chief Security Officer
Security Engineer
Know more about Cyber Security
5G
The next big tech trend after Cyber Security is 5G. With 3G and 4G, we were able to browse the internet, use data-driven services, and stream on Spotify or YouTube, among other things. 5G services are expected to change our lives in a big way. by allowing services that use advanced technologies like AR and VR, along with cloud-based gaming services like Google Stadia, NVidia GeForce Now, and many more. It will likely be used in factories, high-definition cameras that improve safety and traffic management, smart grid control, and smart retail, among other places.
Know more about 5G
Blockchain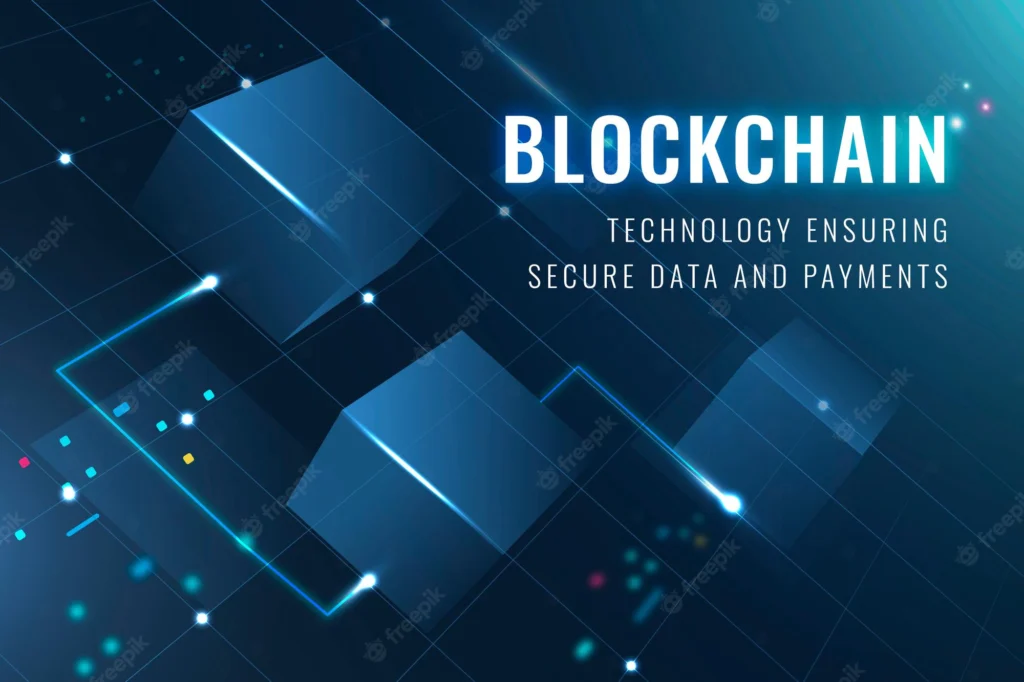 Most people think of blockchain technology in terms of cryptocurrencies like Bitcoin, but it can be used for security in many other ways as well. In the simplest terms, a blockchain is a list of data that can only be added to, not changed or taken away from. So, the word "chain" comes from the fact that you are making a chain of data. The fact that you can't change the blocks that came before is what makes it so safe. Also, blockchains are based on consensus, so no one person or group can control the data. With blockchain, you don't need a third-party you can trust to keep an eye on or verify transactions.
Blockchain is being used in and by many different industries, and as the number of industries that use it grows, so does the need for skilled workers. From a bird's-eye view, a blockchain developer is a person who uses blockchain technology to build and implement architecture and solutions. A blockchain developer makes an average of Rs 469K per year.
If you are interested in Blockchain and all the ways it can be used and want to make a career out of it, now is the time to start. To get into Blockchain, you need hands-on experience with programming languages, the basics of OOPS, flat and relational databases, data structures, web app development, and networking. Once you have that, you can sign up for a blockchain training course.
Mastering blockchain can help you grow in many fields and industries, including:
Crypto Community Manager
Front End Engineer
Tech Architect
Risk Analyst
Know more about Block Chain
Virtual Reality and Augmented Reality
Virtual Reality (VR), Augmented Reality (AR), and Extended Reality (XR) are the next big things in technology (ER). AR adds to the user's environment, while VR brings them into it. So far, this trend in technology has mostly been used for games, but it has also been used for training. For example, U.S. Navy, Army, and Coast Guard ship captains use VirtualShip, a simulation programme, to learn how to run their ships.
We can expect these kinds of technology to be even more a part of our lives by 2023. AR and VR have a lot of potential in training, entertainment, education, marketing, and even healing after an injury. They usually work together with some of the other new technologies on this list. Either one could be used to teach doctors how to do surgery, give people a better experience at museums, improve theme parks, or even help with marketing, like this Pepsi Max bus shelter.
In 2019, 14 million augmented reality and virtual reality devices were sold. By 2023, the global market for AR and VR is expected to reach $209.2 billion. This will open up more job opportunities in this trending technology and bring in more professionals who are ready to work in this field.
Some employers might look for optics as a skill, but getting started in VR doesn't require a lot of specialised knowledge. Basic programming skills and a forward-thinking mindset can get you a job, which is another reason why you should keep an eye on this new technology trend.
Know more about Virtual Reality and Augmented Reality
Robotic Process Automation (RPA)
Robotic Process Automation, or RPA, is another technology that is automating jobs, just like AI and machine learning. RPA is the use of software to automate business tasks like interpreting applications, processing transactions, dealing with data, and even responding to emails. RPA takes over tasks that people used to do over and over again.
Forrester Research says that RPA automation will threaten the jobs of 230 million or more knowledge workers, which is about 9 percent of the world's workforce. However, RPA is also making new jobs and changing old ones. McKinsey finds that less than 5% of jobs can be done entirely by machines, but that about 60% of jobs can be done in part by machines.
RPA gives IT professionals who are looking to the future and trying to keep up with the latest technology trends a lot of job options, such as developer, project manager, business analyst, solution architect, and consultant. And the pay is good. An RPA developer can make more than $534,000 per year, which makes it the next big thing in technology that you need to keep an eye on.
If you know how to use RPA, you can get high-paying jobs like:
RPA Developer
RPA Analyst
RPA Architect
Know more about RPA
3D Printing 
3D printing, which is used to make prototypes, is one of the most important trends in innovation and technology. The biomedical and industrial fields have both benefited from this technology. We never thought that a printer would be able to make a real thing, but now it can. So, 3D printing is another new idea that will stick around. For companies in the data and healthcare industries that use 3D printing a lot to make their products, there are a number of jobs that pay well and are available all over the world. You just need to know a lot about AI, Machine Learning, Modeling, and 3D printing. Let's take a look at the best jobs in this field:
CX Program Manager
3D Printer Engineer
Emulation Prototyping Engineer
Robotics Trainer
AI Engineer
Operations Manager
Organ & Prosthetic Designer
Know more about 3D Printing
Artificial Intelligence (AI) and Machine Learning
Artificial intelligence, or AI, has gotten a lot of attention in the past ten years, but it is still one of the hottest new technologies because its effects on how we live, work, and play are just starting to become clear. AI is already known for being better than other things like speech and image recognition, navigation apps, personal assistants on smartphones, ride-sharing apps, and so much more.
Besides this, AI will be used to analyse interactions to determine underlying connections and insights, to help predict demand for services like hospitals so that authorities can make better decisions about resource utilisation, and to detect the changing patterns of customer behaviour by analysing data in near real-time, thus driving revenues and enhancing personalised experiences.
By 2025, the artificial intelligence market is expected to be worth $190 billion, with over $57 billion spent on cognitive and AI systems worldwide that year. As AI spreads to other industries, more people will need to be hired to work in related fields like software engineering and IT. However, salaries in the field of artificial intelligence are some of the highest in the world right now, ranging from over $1.25 million per year (machine learning engineer) to $145,000 per year (AI architect).
AI's subset, machine learning, is also being used in many different industries, which is creating a huge need for skilled workers. Forrester says that AI, machine learning, and automation will create 9 percent of new U.S. jobs by 2025. These jobs include robot monitoring professionals, data scientists, automation specialists, and content curators. This is another new technology trend you need to keep in mind.
If you know how to use AI and machine learning, you can get jobs like:
AI Engineer
Machine Learning Engineer
AI Architect
AI Research Scientist
Know more about AI
We hope you enjoyed reading this article, we wish you best of luck for your 2023 career journey.

Happy New Year
Regards Wishma TV 
Md Sarif is a professional Content Writer and Educational News Reporter at Wishma TV.  He writes about Career Guidance and Technology