Wishma TV, Kharagpur: Azadi Ka Amrita Mohotsav is happening the nation over on the event of 75 years of freedom. The entire nation is enclosed by the tricolor. In any case, not so much as a drop of that light fell on the Hijli female angler. This ladies' prison is important for Hijli Bandi Nivas. East south corner from fundamental jail quarters. The IIT specialists moved the establishment's focal store to this female detainee home. While Professor Ajay Roy was at IIT, he helped in the remodel of this female detainee home. Progressive Kumudini Dakua divulged the plaque of a redesigned segment named Matangini Hazra. However at that point the circumstance is equivalent to previously. This ladies' jail house, confronting the woods, is currently a sanctuary for harmful snakes and bugs.
It was shortly after the distribution of the Montagu Chelmsford Bill and the Rowlatt Committee report in July 1918 that the Bengal Administrative Committee chose to partition Midnipur region and move the public authority workplaces to Hijli. Be that as it may, this choice couldn't be executed because of absence of drinking water and absence of assets. Hijli Bandi Nibas was opened in this unwanted office convenience. Ladies' Prisons were opened independently.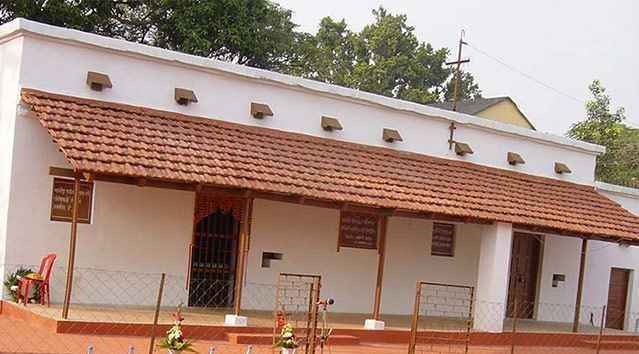 Veena Das was in this female detainee home. Little girl of Netaji Subhas Chandra Bose's educator Benimadhav Das. Charita Sangh part Veena terminated five rounds to kill then Bengal Governor Stanley Jackson however missed the objective. Veena Devi was this hijli female angler.Kamala Dasgupta went through the day here. Kamaladevi, a Yugantar colleague, gave the gun to Veenadevi. However, absolved for absence of proof. Later he was trapped in 1933. Kalpana Dutta, who bombarded the European club in Chittagong, was in prison, the battle accomplice of Masterda Surya Sen.
Suhasini Ganguly was the battle accomplice of Veena Das in this authentic jail. Suhasinidevi was likewise the supporter of Loknath Bal, Anant Singh, one of the geniuses of Chittagong arsenal plundering. Likewise, numerous ladies progressives of Bengal including Banalata Dasgupta, Lavanyaprabha Dutta, Leela Nag, Kamala Chattopadhyay, Charushila Devi were in this ladies prison at different times. That set of experiences is vanishing today. The IIT specialists needed to fabricate a historical center in this female jail like Hizli Shaheed Bhavan. However, it doesn't appear to have happened any longer. An email shipped off Professor Jai Sen, who is responsible for the Nehru Named Museum at Shahid Bhawan, didn't get an answer.
Assuming you go on the left street from the IIT Clock Tower, before the Rural Development Center, the street goes to Hijli Mahila Jail on the right hand side. Block the street by putting a door on this street. There is nobody at 11:30 a.m. on a functioning day. Remaining here, the red high mass of the jail should be visible. It is basically impossible to head inside. Despite the fact that the IIT specialists are discussing Shahid Bhavan, the ladies' prison is in dimness. Jaladvaran Das has composed various articles about IIT. He said, "I haven't been there for quite a while. Matangini Hazra Bhaban was revamped quite a while in the past. I can't get out whatever the circumstance is presently. " Kharagpur Ward No. 34 Councilor Apoorba Ghosh said, "We are still intellectually reliant. I'm dubious about the regard and commitment of the people who are in control. Conventional individuals can't go here. The IIT specialists have maintained careful focus. So the IIT specialists are likewise engaged with this wrongdoing of not offering appreciation to the political dissidents. They can't shake off this obligation. "
You may like reading following news:
The dam spilled over with water in the Villege
Chief Minister on Red Road today
Sougata said, about making shoes from opponent skin
Goutam Mondal is a professional News Reporter at Wishma TV. He writes about West Bengal State News at Wishma TV.