Wishma TV: The ration sellers in Duar have been extremely busy since the start of the ration programme due to a variety of needs. After then, as the hours went by, their rage grew. The state administration declared that approximately 21,000 ration dealers will receive a permanent commission of Rs. 5,000 per month during the state cabinet meeting on Thursday. Additionally, food grains lost during distribution will be made up for. The Ration Dealers Association disagrees with this choice. They remark that there is no similarity between this announcement and the one that came before. Heaven and earth also differ from one another. If this continues, the organisation of ration dealers believes that their losses will rise.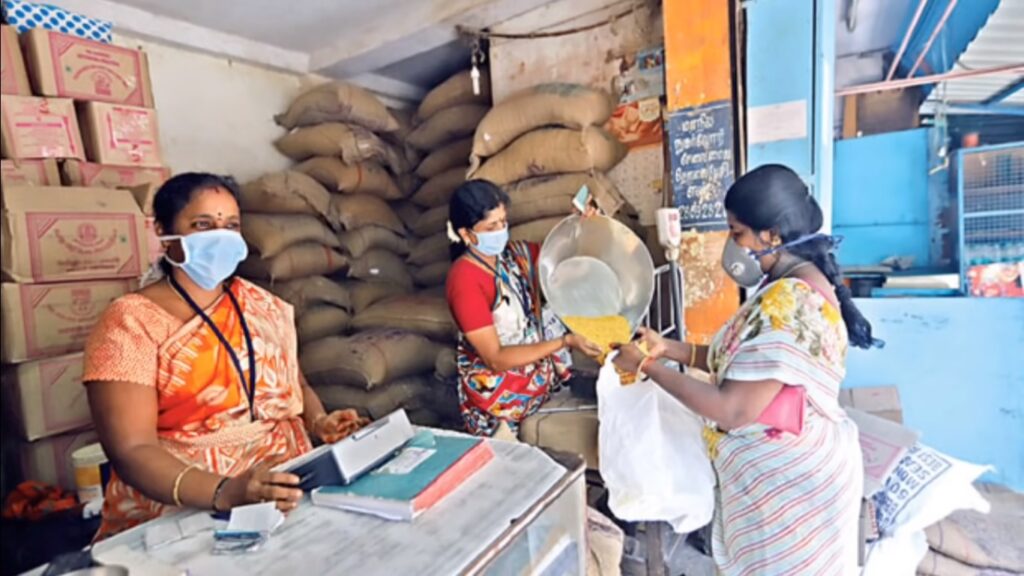 Following the Cabinet meeting on this particular day, the ministers of finance and food both claimed that the dealers received an additional 75 piastre commission when door rationing began. They are now moving this programme along in a positive way. Consequently, the dealers will receive a fixed commission of Rs 5,000 each month. It will be delivered with "handling loss" of 0.2%. Before they are consumed, certain cereal grains are ruined. This "handling loss" will be awarded as a result. The commission will stay unchanged except from that.

At the start of rationing on November 16, the Chief Minister agreed to pay the dealers 10,000 rupees per month, according to the general secretary of the All India Fair Price Shop Federation Dealers, Biswambhar Basu. In the past nine months, he hasn't gotten a single cent. Now, instead of 10,000 taka, it is reported that 5000 taka will be given. That is, the promise has been fulfilled in part. A "handling loss" of 625 grammes each of rice, wheat, and sugar was provided up to 2015 in addition to this. It has halted after the 2016 Food Safety Act and Food Companion went into effect.Now it is said to give again, but it is on the weight of 200 grams of rice, wheat and sugar ! According to administrative sources, the center has completely stopped "handling losses". Still the state government is reopening the dealers considering the situation. It is a sign of sincerity.
You may like reading following news:
Digha coast is affected by disaster
Two rice mill owners are under the CBI's watch
Three boats sank in Bay of Bengal, five missing
Astro Caesars are in demand in the city on the occasion of Krishna's birthday
The foreign minister's comments caused a stir
Goutam Mondal is a professional News Reporter at Wishma TV. He writes about West Bengal State News at Wishma TV.